All two paintings from my submission were accepted. They are from my 2014 paintings from series Verto. Medium is acrylic on stretched canvas. Size of the works are 24in×24in.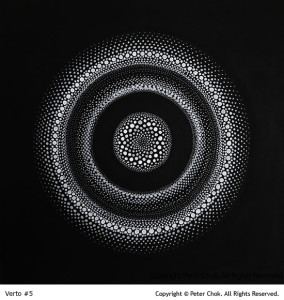 Verto in latin means to "move around an axis through itself" or "turn, turn around".
The show was juried by George Scheer, Executive Director & Co-Founder of Elsewhere, Greensboro, NC.
Opening reception is on Friday, July 10, 2015 at 6:30-8:30 pm.
DJ set by Night Drive with complimentary beverages.
Go to Lawndale Art Center to find more info.